Service updates
Level 2 Service Update- 2 June 2020

Aramex NZ COVID-19 FAQ's
To help provide our customers with clarification around the role that Aramex New Zealand will play during Level 2, we have developed a list of key 'Frequently Asked Questions'.

Please continue to regularly review for the most up-to-date relevant information.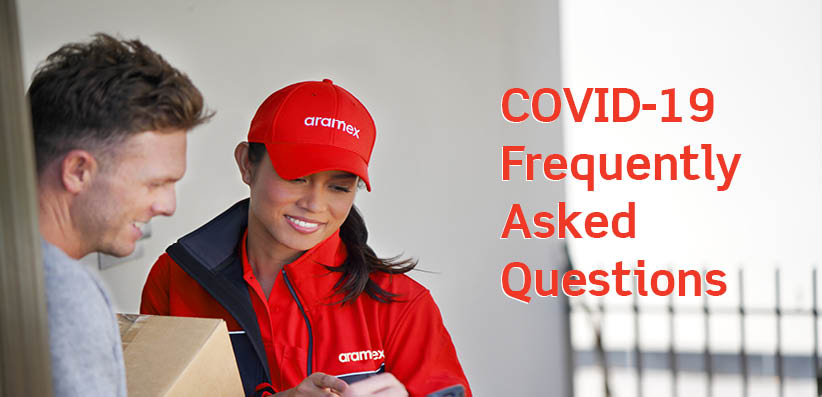 What does Level 2 mean for our customers?
Over the past few months, New Zealanders have been working incredibly hard to limit interaction and contain the COVID-19 virus.  Following the government update, it is evident this hard work has paid off with the announcement that we will shift to Level 2 effective Thursday 14 May.
Whilst our teams have been working around the clock to manage these volumes, the continued requirement to adhere to the COVID-19 physical distancing measures means that the efficiency we are used to is naturally being tested. 
To assist with this demand, we have utilised our crowd sourcing platform, Blu Couriers to call upon casual drivers to assist with parcel deliveries.  We are confident that with these additional resources our teams will be able to work through the large volumes still moving through our network and pick-up and deliver items within shorter timeframes.
How we continue to abide by social distancing regulations:
Level 2 health and safety requirements will still require us to use the existing contactless pick-up and delivery methods. We will also continue to strictly enforce social distancing within our facilities and during customer interaction.
Our depots will re-open to the public but will require both staff and customer to adhere to the following measures:
Have contact registers, or contact tracing records in place to record all depot interaction
Maintain physical distancing of 2 metre between customer and staff
High level of Hygiene Standards within the reception and depot areas
How can you manage your customers expectations?
As mentioned above, increased volume and the continued requirement to adhere to physical distancing measures will continue to impact delivery timeframes and we will be regularly updating our website with the expected delays to our normal delivery windows.